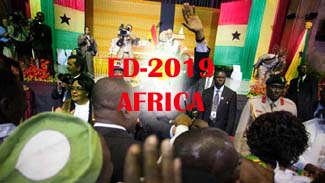 NEW PUBLICATION : ECONOMIC DEVELOPMENT IN AFRICA REPORT 2019
Made in Africa : Rules of Origin for Enhanced Intra-African Trade
Geneva, 27 June 2019 – Rules of origin could be a game changer for Africa and enable the African Continental Free Trade Area to catalyse the continent's regional integration by generating significant gains.
Rules of origin are a "passport" enabling goods to circulate duty-free within a free trade area if those goods qualify as originating within the area. They are therefore one of the cornerstones for boosting trade on the continent.
UNCTAD estimates that the gross domestic product of most African countries could increase by up to 3% once all tariffs are eliminated, if rules of origin are made simple and business friendly.
All documents related to this publication are available on the UNCTAD website.
EK