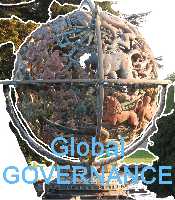 UNOG DIRECTOR-GENERAL MEETS WITH GENEVA MAYOR TO DISCUSS COOPERATION WITH HOST CITY
Geneva, 25 August 2016 – The Director-General of the United Nations Office at Geneva (UNOG), Michael Møller, held his first official meeting today with the Mayor of Geneva, Guillaume Barazzone, since the latter's appointment in June 2016.
Mr. Møller took the opportunity to congratulate Mr. Barazzone on his appointment and to discuss avenues for future collaboration.
« UN agencies and other international agencies in Geneva work at the crossroads of peace, rights and well-being » said Mr. Møller. « I take the time to tell everyone I meet – from colleagues to media and political representatives – about the direct link between what we are doing here in Geneva and the lives of individuals all around the world. »
After thanking the Director General, Mr. Barazzone said: "The United Nations and the international organizations greatly contribute to raising Geneva's profile. As Mayor I intend to intensify the dialogue with these institutions."
In Geneva, the UN system, other international organizations, diplomatic missions, NGOs and many other partners form an exceptional ecosystem that's 40,000 people strong, and uniquely positioned to help make progress on the Sustainable Development Goals.  
Collaboration within International Geneva is a model for breaking down silos, in line with the commitment expressed in the 2030 Agenda to encourage partnerships and multi-sectorial approaches.
On 13 September, at the Brasserie des Halles de l'Ile, the UN Office and the City of Geneva are launching a new initiative, "Geneva Mix & Mash", designed to promote mingling between the international and the local communities. The City of Geneva itself is one of the more than 80 partners of the Director General's Perception Change Project, created to better express International Geneva's impact. Earlier this year, the City Council honoured Mr. Møller with the "Genève reconnaissante" medal.