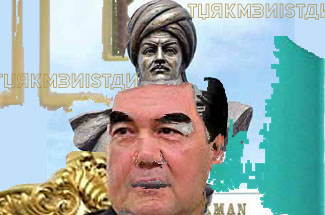 Turkmenistan is fulfilling its international obligations
The Ministry of Foreign Affairs of Turkmenistan today informed us about the following measures.
The staff members of the diplomatic service and other state agencies of the country carry out regular contacts with the representatives of the "Taliban" movement on the issues of protection of state borders, provision of customs, sanitary, phytosanitary, and other types of supervision and control implemented during the transportation of freights through the borders.
In this context, we note that the checkpoints on the Turkmen-Afghan border "Ymamnazar-Akina" and "Serhetabad-Torghundi" function in the regular mode and provide the passing of the necessary number of automobile trailers and railway wagons in accordance with the order agreed by both sides.
As is known, currently a number of countries have started to evacuate their citizens who are present in Afghanistan.
In this respect, Turkmenistan is fulfilling its international obligations, including those originating from the international humanitarian law, provides its airspace for the transportation of the abovementioned category of persons by the aircrafts of foreign states.
FM