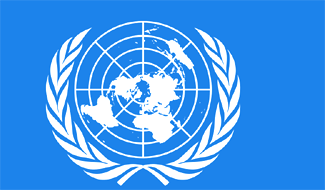 Armenia discredits the authority of United Nations Security Council by Osman El Hajjé, Professor of International law, representative of the International Eurasia Press Fund at the UN Geneva office, former member of the Sub-Commission of Human rights
Recently Osman El Hajjé wrote an article analyzing the latest military provocation by Armenia in the Tovuz direction on the border with Azerbaijan. The author tried to explain what happened from a legal point of view, calling on the international community and the UN Security Council to put pressure on Armenia, which illegally occupied Nagorno-Karabakh and 7 adjacent regions of Azerbaijan.
«The last military event happened in the twelve of July at the border of Azerbaijan with Armenia have caused many killed, injured between servicemen, civil persons and great destruction of buildings and homes.
This event must call the attention of International Community and United Nations Security Council about the destiny of amount one million Azerbaijanis expelled from their homes in Armenia, as well as from their homes in the occupied by Armenia Azerbaijanis territories, including Nagorno-Karabagh and surrounded regions. Those people became refugees and IDPs as a result of an ethnic-cleaning policy, conducted by the Armenian government in Armenia itself and in the occupied regions, since 1989.
These committed actions are unacceptable in the time of the prevailing of law and must be condemned because they oppress innocent persons, break the United Nations Charter, especially the Preamble and articles 2 and 3 of this instrument, the principles Humanitarian law, International public Law, Refugee convention of 1951 and the commitment to comply with the principles of Human Rights. The whole of these international instruments recommend resolving problems between States by peaceful means, negotiation, conciliation, arbitration and the Good office of the Secretary General of United Nations or by the intermediary of neutral states and by request the international Court of Justice.
I must to say that it is not the first time such actions of Armenia are perpetrate against servicemen, civil men, property and territory of Azerbaijan. They have had the same attitude in the last century. Armenia, a neighbor to Azerbaijan, has unfortunately preferred to be enemy instead to entertain good relations and to promote common and benefit development for their people with Azerbaijani people in a peace climate and in the interest of the both peoples.
Armenia has preferred to push Azerbaijanis out of their landhomes and to occupy a large territory of Azerbaijan with their soldiers without any respect for international law and the principles of good neighboring performance.
Up to that situation, International community has been called to take part and to convince Armenia to prefer the peace and to respect international Law and Humanitarian Law and to reestablish a normal situation for civil refugees and displaced which lasts from 1989, after a military conflict between the both States.
OSCE Minsk Group, headed by a co-chairmanship consisting of France, Russia and the United States, including Belarus, Germany, Italy, Portugal, the Netherlands, Sweden, Finland, Turkey as well as Armenia and Azerbaijan, have held many meetings to convince Armenia to resolve the refugee problems by humanitarian solution and to retire their soldiers from Azerbaijanis lands but remained also without any result to now.
During the bilateral meetings of the Presidents of Azerbaijan and Armenia, the Azerbaijani President proposed to the Armenian President to agree on a humanitarian solution for refugees and displaced persons, but this also remained without any concrete results.
Also, United Nations Security Council adopted in 1993 four resolutions to prevent violence and to boost and improve the peace between the both states. These resolutions target to fill the gap between the both states by resolving the problem of refugees and displaced persons and return Armenian soldiers out of Azerbaijani territories to respect integrity and sovereignty of the two states. But to now and after 30 years Armenian government still refuses to put in force any of these above noted Security Council Resolutions and to conform its attitude with International Law, Humanitarian
Law and principles of good neighboring attitudes.
Like that, Armenia discredits the authority of United Nations Security Council and United Nations System, that is not acceptable and also must be condemned.
It is the time for International Community and United Nation Security Council to press Armenia to act with the respect of International Law and Humanitarian Law.»
Osman El-Hajje is a graduate Doctor in International Law from Geneva University and has a diploma from international high studied relations in Geneva. 
Previously, he  used to work as a professor at Jinan University in Tripoli/ Lebanon, and was a president of the University's human rights Centre. Moreover, Prof. El-Hajje was a member rapporteur from 1994 to 1997 of ONU's Sub-commission against discrimination and for protection of minorities. From 2009 to 2015 he was a Vice-Chaire of the Human rights Council' Working-Group against enforced disappearances.